Our Theory
People Make A Difference
Services
Training
Planning
Equipment
Contact US



Let Us 'B' Your Answer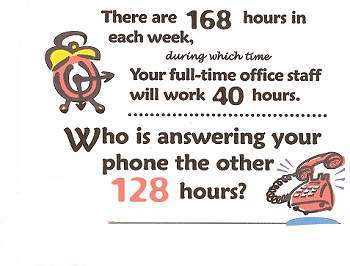 When we started this business we expected to end up with eighty percent of the business because we are good managers and work hard to provide good service. We never expected Communications Impact/STATS to sell their accounts to a company in Washington as they did in November 2007. We are now the only locally owned and operated service in this area.
Whether you need 24/7, 365 days a year answering or someone to relieve the burden from your staff during peak office hours, make
PLAN B
the answer. Our skilled operators will handle your calls with the care and discretion that you expect, and your customers deserve.
Free set up - in less than 30 minutes
Service tailored to your needs
No voice mail - live operators only!
Locally owned and operated
More than 60 years combined experience
We might not be the most expensive answering
service in town, but
WE ARE THE BEST AND MOST DEPENDABLE!